I've had some kind of connection with dance and movement for many parts of my life. As a consultant, I worked with a number of dance and movement organisations, including Phoenix Dance, Jabadao, ADiTi (national organisation for South Asian Dance) and creating the first training programme for South Asian Dancers working in schools with partners Unniti and Middlesex University.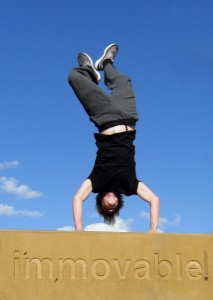 As part of my Clore Leadership Programme Fellowship I had the opportunity to do a piece of academic based research, and I decided to explore a line of interest around Metakinesis which the dance critic John Martin had written about in New York in the 1920's and 30's, in relation to the new contemporary dance movement. What I found was that the idea of metakinesis – a sort of 'muscular sympathy' with which Martin argued audiences needed to connect to appreciate dance – had been tracked more specifically by neuroscientists in the 1990's with the discovery of mirror neurons, the parts of our brain which connect watching movement with doing it. My research led me in the direction of trying to work out what unfolding developments in this area might mean for dance nowadays. I interviewed dancers, neuroscientists, teachers and people working in the promotion of dance. It resulted in my dissertation Seeing is Doing (And Believing?) which you can read in full here or if you don't have a couple of hours, the abstract here.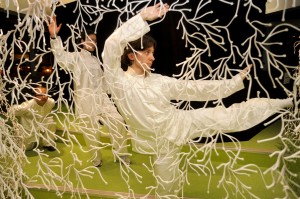 One of the things I came to realise through this research was, in a post-Cartesian society (I Think Therefore I Am), how disembodied we are. We consider physical movement as a much lesser cognitive form than language, and dance as something removed from 'normal' experience.Ken Robinson in his brilliant TED Talk described it as 'educating progressively from the knees up' .
That was what I wanted to explore, and challenge, through the art projects we produced for the Cultural Olympiad. Through Imove (originally titled I Move Therefore I Am) we worked with artists on work that explored movement and embodiment through all art forms, including poetry, music, dance, theatre, film exploring also a range of sports – swimming, cycling, walking, running.
In my personal life, I took up Pilates fifteen years ago with the brilliant teacher Graciela Kaplan who transformed me from being almost a write-off post-child birth crock to being more physically fit than I was in my 20's.
More recently I have discovered another fascinating approach to movement – somatic movement, in particular the practice of Moshe Feldenkreis which forms the basis of the Feldenkreis method of learning to move with ease and awareness. One of the UK's best Feldenkreis teachers Caroline Scott practises locally in Hebden Bridge, and since doing sessions and workshops regularly I find myself moving differently and being able to find a different way to be in my body.
Having great teachers is really important. I count myself very lucky to have found two in my journey of exploring the body.