Volunteers and advisors are an essential part of the human capital for arts organisations. For many, having high quality volunteer trustees and directors, empowered by a good relationship with executive officers, will be critical to the strength of their governance and policy.
I've done a lot of training and development for boards both as a consultant and as part of the Arts & Business Board Bank programmes,
As a freelancer, it's important to connect with organisations I feel a strong affinity with, and I've sat on a few committees and boards during my career.
I'm Chair of the Board of Red Ladder Theatre Company
I've served on the boards of Phoenix Dance, Jabadao and Yorkshire Dance, and was a member of the first Yorkshire Arts Board (formed in the 1990's to replace the Regional Arts Associations and eventually merged into Arts Council England).
I was Chair of the Regional Advisory Council for BBC North (Yorkshire) and member of the BBC English National Forum, as part of the BBC's Governance and Accountability structures. The ENF reported to the BBC Board of Governors (now Trustees), and I was part of the presentation team to Governors two years running (2003 & 2004).
So I know quite a bit about the boards of arts organisations and their roles from all angles.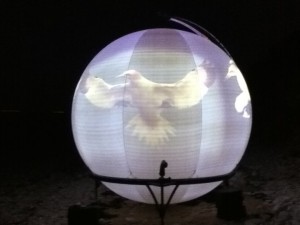 At the other end of the delivery continuum, I have run a number of programmes which have recruited volunteers for events, productions, audience interface and performance roles. Imove Cultural Olympiad programme recruited nearly 500 volunteers for key roles (not counting the 25,000 participants) and a recent project, The Grand Departs worked with 140 volunteers. I have also worked with organisations developing Front of House volunteer schemes and 'ambassador' projects.