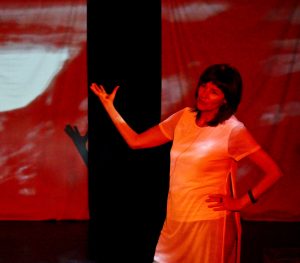 This website is about me and my work.  I work at what I love and live to be inspired by the work I do.
I'm a producer, writer, performer, theatre director, Creative Director of Imove Arts, former Trustee of Red Ladder Theatre.
I'm a climate activist. Our environmental crisis and our responses to it – fear, grief, hope, beauty, humanity, rage – informs pretty much all my work.  The paths I make with my walking.
Last year I was lucky enough to be supported by Arts Council England to develop my creative practice. It happened under the umbrella title The Story of We and focussed on Social Dreaming as a process for uncovering a shared unconscious towards co-creation an d collective dramaturgy.  You can read about that here.
If you'd like to see examples of my work across writing, theatre, concept origination and socially engaged arts projects, you can see my Creative Portfolio here