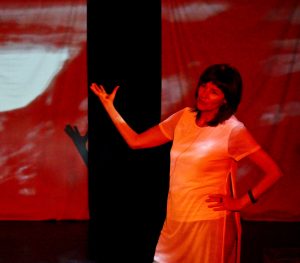 This website is about me and my work. As life goes on, we become more enmeshed. I work at what I love and live to be inspired by the work I do.
I'm a producer, poet, performer, theatre director. I'm Executive Director of Unlimited Theatre, Creative Director of Imove Arts, Chair of Red Ladder Theatre.
Those are the roles, the titles, the companies. Here you can find out some of the things that make me get out of bed in the morning. Or keep me awake at night. The paths I make with my walking.
"Tessa blends her creative insight with practical business sense to produce new work that is often surprising. Her career trajectory has had many twists and turns and along the way Tessa has gathered a fantastic and powerful network" Shreela Ghosh, Director of Arts, Asia, British Council
" Tessa performed with us several times. Her work is individual, audience friendly and challenging. She has the rare ability of asking questions of the audience in an enlightening manner."
Ralph Dartford, A Firm of Poets