Imove 2012 Cultural Olympiad
Imove began life in 2008, as a Cultural Olympiad programme for London 2012. A total of 25,753 people took part in 32 projects creating 139 new commissions involving 1,351 artists and performers, 223 partner organisations, 569 organisers, 500 volunteers and 13,458 under-25s for an audience of 2,083,016 people.
All exploring the fact that we move, in different ways, at different speeds and for different reasons. We also explored the movement of peoples, how movement can mean picking up everything we own and ending up in another place. Our explorers were some of the most exciting artists working in Yorkshire, Humberside and North Lincolnshire and our exploration took place not just in theatres and galleries but on the body of the region itself, on its moors, in its sea, its streets, its pools, its parks and parklands.
Imove's Cultural Olympiad programme was primarily funded by Legacy Trust UK and Arts Council England.
A touring dance stage, clog-busting dance-offs, surprise routines in unlikely places, some of the best UK & international dancers, playgrounds & platforms; imove on the street was to foot-tapping what fruit pastilles are to chewing – in Wakefield, Hebden Bridge, Grassington, Rotherham, Barnsley, Sheffield, Hull and Bradford in collaboration with The Demon Barbers, Ponydance, Hebden Bridge Arts Festival, Grassington Festival, Wakefield Moves and local authorities
Extraordinary Moves
A collaboration of artists and scientists explored what happens when athletic excellence meets cutting edge technology and what it then means to be 'human'. Chol Theatre, Kaite O'Reilly
Sheffield Hallam School of Sports Science, Photographer Paul Floyd Blake ; performer Kiruna Stamell and Company Chameleon
Synchronised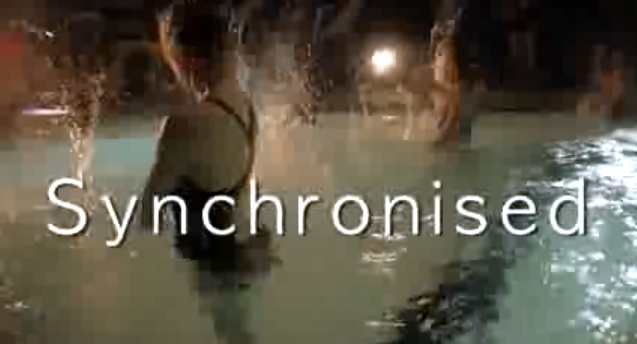 Indian Kathak dance and synchronised swimming in a new water based performance at Ponds Forge, Sheffield by Balbir Singh.
Wingbeats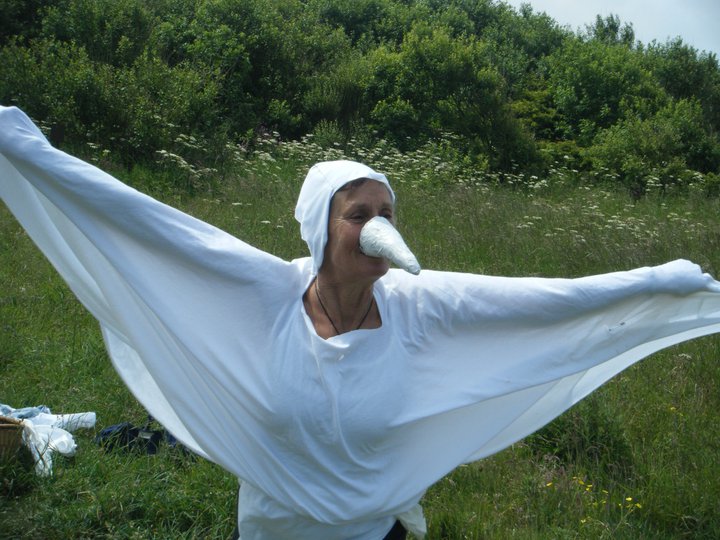 Can we fly without leaving the ground? Birds, flight and aviation in opera, installation and dance on the East Yorkshire coast. With Adam Strickson and Opera North.
Stanza Stones
Stanza Stones features the words of Simon Armitage carved by stone artist Pip Hall in a unique trail along the Pennines.
Runs On the Board
Writers, photographers and sculptors celebrated over 50's cricket – heroes donning the whites long past their half century. With poet Andrew MacMillan, photographers Anton Want, The Curious Guide, writers Nick Ahad and Steve Toase.
New Worlds     
A strand of events, exhibitions, stories and creations about the movement of people to Yorkshire, with the National Media Museum, Bradford Museums, Northern School of Contemporary Dance, National Centre for Early Music and Alchemy.
My Last Car
My Last Car: an interactive touring exhibition and theatre performance made from real stories about people's love affair with the motor car, and an elegy to its future passing, credateds by Alan Dix and Shanaz Gulzar
The Traipse
The Traipse: traditional and contemporary music and dance taking a traipse through towns and villages of Yorkshire, led by dance artist Harry Theaker.
Sea Swim
Part writers group, part swimming club – words, exhibitions and events inspired by a dip in the north sea at Scarborough with John Wedgwood Clarke and Lara.
The Giant and The Bear
The Giant and The Bear: a promenade performance, a big top, an evil giant, a devious ringmaster, a beautiful ballerina and a rolling skating bear. A circus theatre story for families, told by Unlimited Theatre, about following your heart and learning to fly.
Cycle Song
Cycle Song: 910 young singers, 250 adult singers, 180 young musicians, 100 young dancers, 4 professional opera singers – an outdoor community opera of epic scale, telling the story of Lal White an unsung Olympic hero and Scunthorpe steel worker. Created by Proper Job and the Scunthorpe Junior Choir, with lyrics by Ian Macmillan and music by Tim Sutton.
The finale was something else.
Anything Better Than This? We don't think so.
The Mill : City of Dreams
The Mill: City of Dreams: a site specific performance in a disused Bradford Mill told stories from past and present about the lives of those who once journeyed from across the world to fill it with history. By Freedom Studios, directed by Madani Younis.
Mapping the City
Mapping The City: A promenade performance by Slung Low. A city transformed through three interwoven stories across time and space showing audiences Hull's hidden places and dreams.
Immovable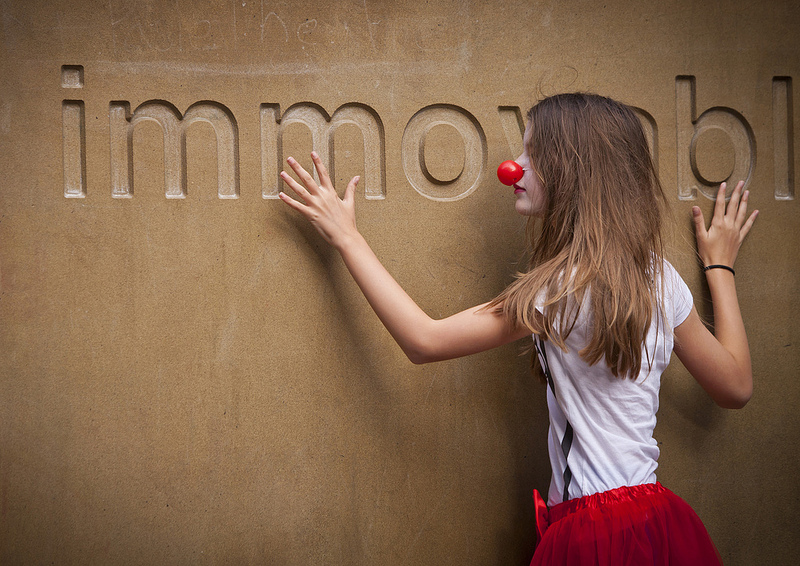 Immovable: a mysterious 10m high stone block appeared in the centres of Barnsley and York. In situ for a week, the block became the focus of interventions and performances, with public responses captured on 'block-cam' and shared by 20,000 people on-line. Watch the films, made from over a hundred hours of block-cam. Created by Mind The Gap, one of Europe's leading learning disabled theatre companies
When I Move The World Moves Too
Imove's youth anthem for the Olympics, composed by Stuart Wood and performed by a group of youth music ensembles from across Yorkshire. It was performed live in Halifax live as part of the 2012 Torch Relay. See the video here  
Apprentice Producer programme
Imove and Cida Co ran a Creative Producer Apprenticeship scheme for six budding producers from around the region . We offered a mix of training, mentoring and practical experience, with each producer working on one of imove's projects and also getting the chance to produce their own work.