Wordstones was a legacy of the Cultural Olympiad Stanza Stones project which had created a trail of carved poetry stones across the Pennine landscape, bearing the poetry series In Memory of Water by Simon Armitage.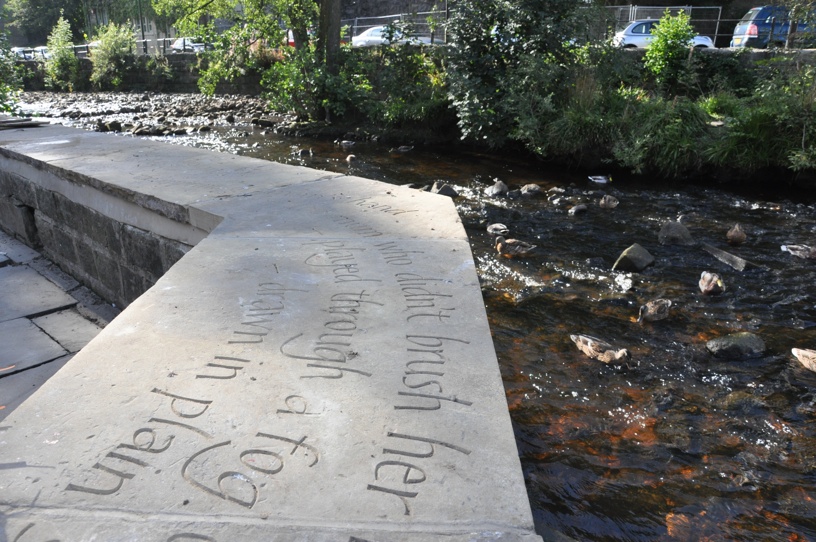 In 2013, Simon Armitage worked with Calderdale Young Writers to make a new trail of stones along the Calder Valley, carved with their words by stone carver Pip Hall
Landscape architect Tom Lonsdale helped identify sensitive and meaningful sites for the stones, and he first stone was laid in Hebden Bridge as part of the Arts Festival, to replace a riverside coping stone which had been swept away by the floods in 2012. A testimony to creativity at the heart of the community's response to adversity, the Word Stone survived the subsequent devastating flood in 2015.
Two further stones were created in the memorial Gardens in Mytholmroyd and at Orange Box Young People's arts centre in Halifax. Each stone carries words written by the young writers, bringing the creative inspiration that Simon helped them find at the top of the Pennines back down into their valley communities.
Wordstones was delivered with the help of Hebden Bridge Arts Festival, Orangebox and Calderdale Council. It is supported by funding made available through the South Pennines LEADER programme (Rural Development Programme for England), which is jointly funded by Defra and the European Union, and managed by Pennine Prospects.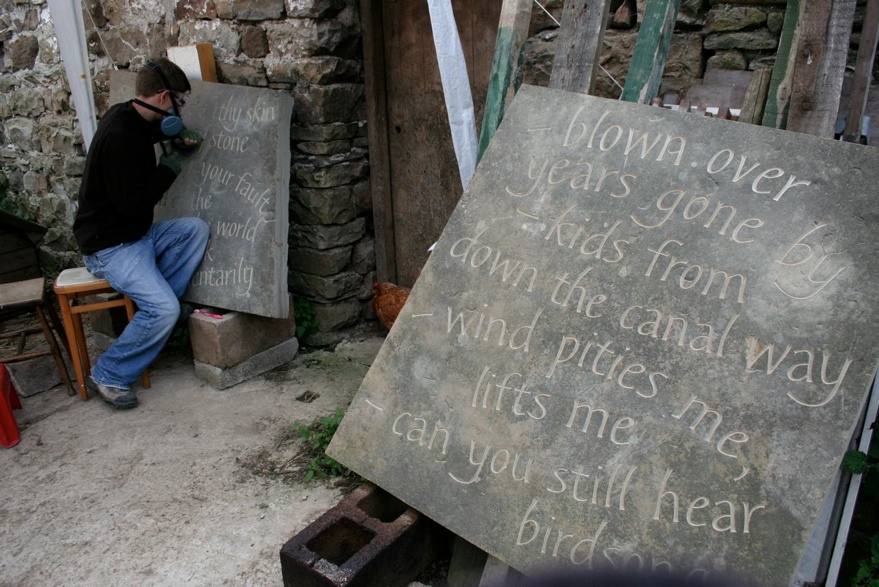 Photo credits: Sarah Mason,  Tessa Gordziejko