The Art of Social Dreaming
The Art of Social Dreaming is an experiment in Social Dreaming and creativity.
Social Dreaming is a practice of sharing dreams within a social space. It is distinctive from other forms of dream work in that it works with dreams collectively in a formation called a Matrix, building up a picture of the shared unconscious and its responses to what is happening in the wider world or society.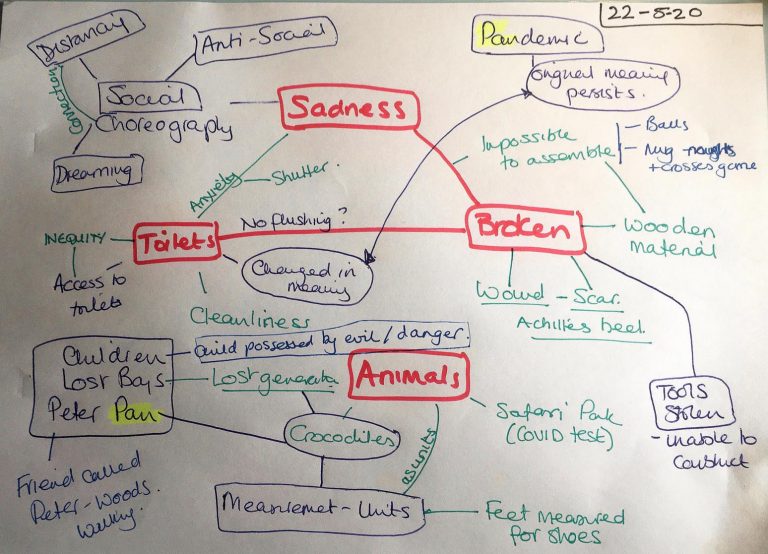 It was developed in the 1980's by Gordon Lawrence and colleagues at The Tavistock Clinic. Lawrence said "It is the dream, not the dreamer that is the subject of the Matrix. The dreams shared are seen as objects existing in their own right – rather than as disguised messages from a private, psychic world".
I have been increasingly fascinated with Social Dreaming since I started participating in it in 2014 through the Climate Psychology Alliance. I was struck by how similar it sometimes felt to the collaborative creative process. On this page you can find links to the origin of The Art of Social Dreaming through a creative practice development I called The Story of WE; and to blogs from a unique Social Dreaming series which focussed on creative responses during the pandemic lockdown 2020/21. 
In 2023, I and a couple of colleagues revisited the records of that project and have started thinking again about its significance and future. I will be updating on that process on the Art of Social Dreaming 2023 page.