Here you will find resources which relate to, and result from, The Art of Social Dreaming. This includes work created by participants from, and responding to, the material emerging from sessions.
ARTWORK CREATED AFTER FIRST SESSION 29/2/20
Anthony Haddon and Sarah Westaway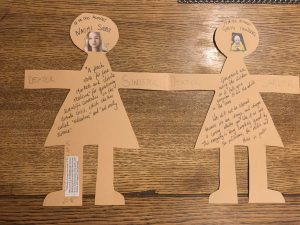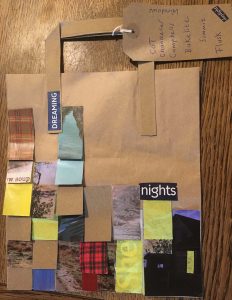 Poem by Tessa Gordziejko  What We Know
ARTWORK CREATED OR FOUND AFTER FIRST VIRTUAL SOCIAL DREAMING EVENT 24/4/20

Hands Up for Trees
Banner created by Ruth Balogh and  Students in 2019
'This is in direct response to  the image of hand-prints on a cave wall. It's a banner I created collaboratively with climate strike students at their Craftivism workshop on Sept 21st Climate Action Day. I painted the tree, they volunteered to use their hands for printing the leaves

Tree Dreaming
'I've noticed little caves in the bottom of trees in Highgate Wood and Queens Wood and wanted to photograph a few for my creative project. However on revisiting the wood this morning, I was struck by the number of man-made tree wigwams there exist, and as I find caves more anxiety-provoking than most fellow dreamers in the session, I decided that these better express my feelings.
Olivia Rosen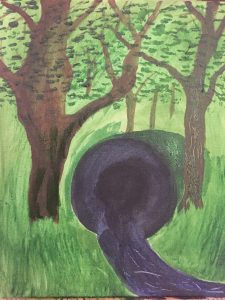 Painting by Michael Prior

Dreaming Grounded
Collage by Ruth Balogh
Poem by Tessa Gordziejko THE CAVE

Cueva de Los Manos – Argentina
Credit : Alamy
I found this image whilst reading about cave paintings, a reference I use in my poem
Tessa Gordziejko
ARTORK CREATED AFTER SECOND VIRTUAL SOCIAL DREAMING EVENT 8/5/20
Collage by Esther Waite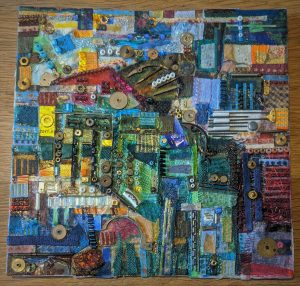 Dandelion Haiku and pastel drawing by Ruth Balogh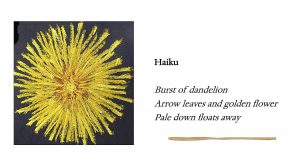 Woods Haiku and image by Ruth Balogh

ARTWORK CREATED AFTER THIRD VIRTUAL SOCIAL DREAMING MATRIX 22/5/20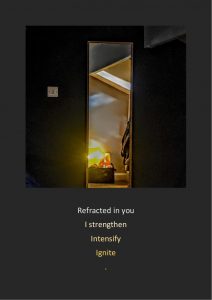 Refracted In You photograph by Esther Waite
Michael Prior Painting
'I did this a while ago but it was brought to mind as a vision of social distancing as a dance'

ARTWORK CREATED AFTER FOURTH VIRTUAL SOCIAL DREAMING MATRIX 22/5/20
Photograph by Olivia Rosen

'I felt that in order to create something for the last session I needed to be allowed back into public spaces. Then I remembered a Boundaries and Barriers image I had been struck by. It's in a public building which was sold to a development company. For three or so years while in limbo the building ran wild with creative projects such as this art gallery which flourished along with the ivy that came in through the windows. The ivy and the energy of the space had a quite transient and dreamlike quality.It felt like barriers were being broken'
Poem by Tessa Gordziejko THE CUBICLE
Poem by Tessa Gordziejko YOU ARE HERE
Dreaming in the Time of CoronaVirus
Painting by Ruth Balogh
ARTWORK CREATED AFTER VIRTUAL SOCIAL DREAMING MATRIX 03/7/20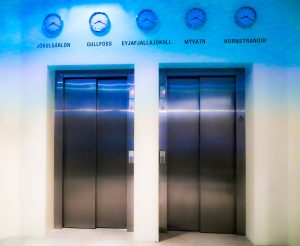 Blue Sky Lift
By Olivia Rosen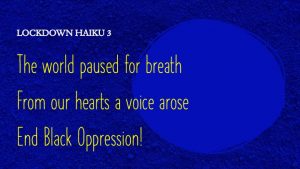 Lockdown Haiku#3
by Ruth Balogh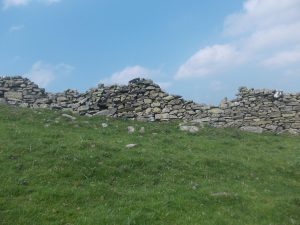 Photograph by Ruth Balogh
BLUE Poem by Tessa Gordziejko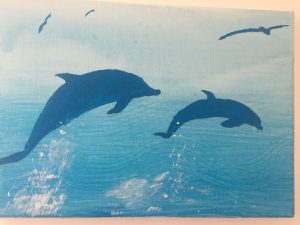 Blue Painting #1 by Michael Prior
Blue Painting #2 by Michael Prior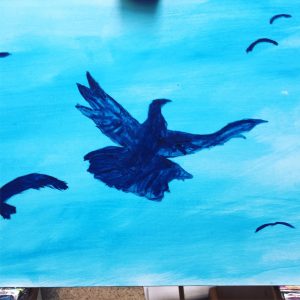 ARTWORK CREATED AFTER VIRTUAL SOCIAL DREAMING MATRIX 17/7/20
Burn out Poem by Jenny Wilson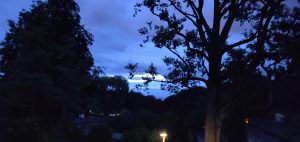 Before The World Was Awake
by Isabelle Widmer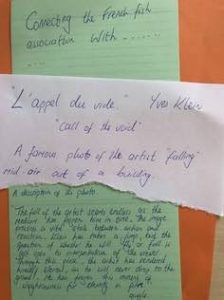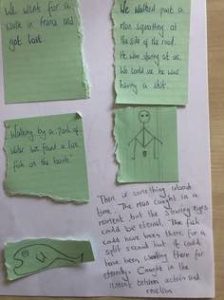 Collages by Anthony Haddon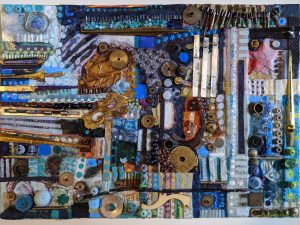 Blue Collage by Esther Waite
THE ART OF SOCIAL DREAMING SERIES 2 : 19th OCTOBER 2020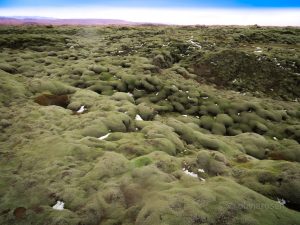 Lavafields
by Olivia Rosen
POEM : THINGS THAT ARE LOST by Tessa Gordziejko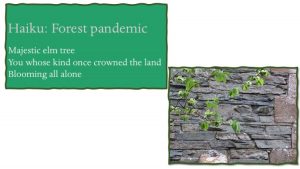 Haiku & Image by Ruth Balogh
FURTHER SOCIAL DREAMING REFERENCE
The Centre for Social Dreaming 
(click SEARCH button top right and enter social dreaming into search box)
Group Analytical Society (GAD)
Book : The Creativity of Social Dreaming – Ed Gordon Lawrence