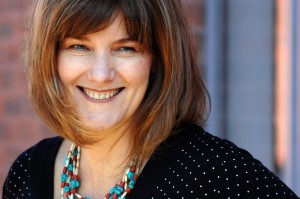 About fifteen years ago, I discovered that my career is what is known as a 'portfolio' career. Up until then I just thought it was Not Sticking at Things as my parents described it. But I've come to understand that in diversity lies strength.
I did a degree in English and Theatre Studies at Warwick University, coming out with a 2:2. When people ask me what qualifications I had to kick off my career, I tell them that a 2:2 was the best optimal result for my early career. That's because at Warwick we had the amazing facility of a professional arts centre on campus, and much of my time was spent working there, on student productions, and latterly as casual labour alongside the professional crew. The result was I came out of University with enough professional theatre experience and a reference to walk straight into my first job as a stage technician at the Dukes Theatre, Lancaster. But it meant I hadn't worked that hard on my academic studies, hence the 2:2.
So my early career was in technical theatre production, then in stage and production management. I moved to London, joined a production company, worked on loads of trade shows, outdoor events, fashion shows and the odd West End get-in. In between this I spent periods working with small scale touring companies working at the radical end of the theatre spectrum – Confederacy of Fools, Monstrous Regiment, Red Ladder to name a few. I spent a couple of years at the Half Moon Theatre as Administrator/Producer for the Young People's Theatre touring youth clubs, schools and community centres in East London.  I was also Assistant Director to Chris Bond on his production of Destiny. I did a season in tech production at the Royal Shakespeare Company in Stratford. I produced and directed a new musical adaptation of Alice at the Bloomsbury Theatre. I moved into commercial production and produced a product launch for the Tissot RockWatch and a share launch presentation for Eurotunnel.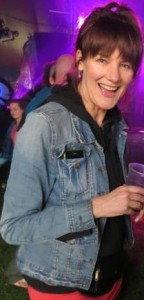 Then I moved to Yorkshire where life took a different direction. I was a parent by now, and took a job in Kirklees, working with a group of community arts organisations on their strategic development. We founded Cultural Industries in Kirklees, one of the first arts development agencies.  In the 90's I moved into consultancy, training and working as an assessor for the Arts Council's Capital Lottery programme and spent a lot of time on trains reading business plans.
In 2001 I became Director of Arts & Business Yorkshire, which I'd been involved in forming from a merger. For six years I led and built the organisation as an independent A&B affiliated company, growing corporate membership, designing and delivering learning opportunities and securing sponsorship and commercial partnerships for the arts. One of my proudest moments was introducing our glamorous and prestigious partnership Awards at the Royal Armouries, coming on stage to a live orchestra!
The Clore Leadership Fellowship, which I did between 2005 and 2007, was a watershed development point for me. It started me thinking about the next stage of my career, and in May 2007 I finally left A&B Yorkshire and started a new adventure as Creative Programmer for London 2012 as each region and nation of the UK geared itself up to deliver a magnificent cultural programme for the Olympics. That story continues in the page about Imove, and brings me to where I am now – Creative Director of Imove Arts and also a freelance producer and consultant.
Well that's my career story. For a more condensed view, you can download my CV here Tessa Gordziejko CV 2015_P_Website version