"Tessa has the perfect balance between creativity and business. She brings a depth of evidence based rigour to everything that she does. She is always considered and reflective and brings together a strong strategic orientation with an ability to lead programmes and projects creatively too. Her more recent focus on creative leadership combined with her multifaceted background make her an ideal partner in any process of strategic development" Gill Thewlis, Aperte
My consultancy offer is driven by the desire to support cultural organisations define and fulfil a mission which gives their creative work true impact.
As a producer, my passion is for art which uplifts and surprises its audiences, and this runs through my consultancy work. The greatest work can be made over a sustained period by organisations which wisely exploit their human, financial and creative assets in the pursuit of innovation, ambition, excellence and integrity.
I want to help the arts and culture to make a difference to people's lives, through inspired creative and strategic development, strong leadership and governance and rigorous management of resources.
"Tessa has a clear understanding of how to steer a vision into a mission. Under her guidance, organisational development becomes less a chore and more an exciting journey. I will always seek advice and support from Tessa when making key decisions or plans for the future of this company." Rod Dixon, Artistic Director, Red Ladder Theatre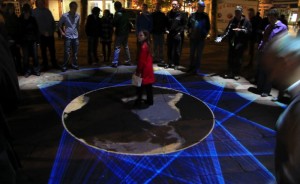 My consultancy profile has been consistently refreshed and enhanced over years with periods of senior arts management roles. I work with cultural organisations at different stages of their evolution and on a range of scales and art forms.
My approach is integrated in an holistic knowledge of creative and cultural organisations. My focus for working with an organisation can include :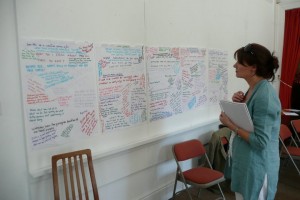 Artistic policy mapping and programming
For some arts organisations, the work they do and why they do it is tacitly understood but may never have been explicitly voiced. For others, a strongly communicated artistic policy may need to change in content or perception. I help organisations evolve and articulate their artistic mission and policy, and map it to current and future programme. I advise on artists, festivals, commissioning, producing partnerships, programming and audience development.
Strategy
I work with organisations to build a strategy that enacts their mission and artistic policy clearly and effectively. I advise on approaches to partnership, planning, resource, capacity and marketing as key elements to future strategy. The three core elements of mission, financial resource and human capacity are key to underpinning a sustainable strategy.
Organisational Structure and Development
The cultural sector is in a constant state of flux and change, especially around resource, funding and audiences. Cultural organisations need to review and develop their structures and operations to reflect environmental change, but also at different stages of their lives. From kitchen table, to boardroom table, I have helped many arts and cultural organisations to arrive at the right way of working to produce great work. That can include looking at skills and learning, the workings and make-up of the board, communication and values, internal culture, relationships with freelancers, responsibility structures, constitutions, memberships and brand.
Leadership
Leadership can be many things. The aspects of leadership I am most interested in helping develop are authentic style and behaviours which enable individuals to take people with them on the path an organisation or community needs to travel. How to lead with a big heart, a keen eye and an energy for overcoming challenge. I also help organisations think about themselves as leaders – in a sector, in a city of region or in a community of interest. Leadership which shares resource, skill, audiences, knowledge. And vision.
Finance and Business Planning
It's a sad but true fact that sustainable cultural activity needs money to feed it. Not just money, but without it its difficult to keep producing great work. I help cultural organisations maximise the financial resource they have and explore new ways of generating income. I create with them robust and realistic business plans that work intelligently within current and future environments. I have written, supported and assessed many business plans – during my four years as a Lottery Assessor, I read more plans than had hot dinners. Some of them were strong, some of them hopelessly optimistic, some just didn't add up. I can help you produce a business plan which will not only withstand scrutiny, but also serve as a working 'roadmap' for the organisation to negotiate the future. Finance is the circulation of a business plan, and financial analysis and management is an essential instrument for measuring progress. I help organisations identify the most appropriate and dynamic financial models.
Sponsorship
Having worked for seven years in the field of business sponsorship, I know why businesses sponsor – and why they don't. I help organisations define their sponsorship offer,target appropriate potential corporate partners,manage those relationships and deliver sustainable benefits to both partners.
Board Development and Awaydays
I've designed and delivered programmes for training new board members, and worked with established boards of Trustees/ Directors to help them improve governance effectiveness. I've served as a board member for a number of organisations, and have worked to them, so I know boards from all the angles. Awaydays can be an intensive and dynamic way for boards and staff to refresh their shared vision and working relationships, and I enjoy running them.
Among my past consultancy clients are :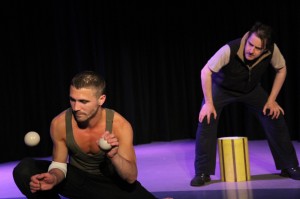 Arts Council England
ADiTi (Organisation for South Asian Dance)
Female Eye Literature Festival
Jabadao
The Nia Centre, Manchester
Northern Actors Centre
Phoenix Dance
Proper Job Theatre
Red Ladder Theatre Company
Wakefield Theatre Royal
Yorkshire Dance
"Red Ladder worked with Tessa over a period of six months developing the company strategy and focus and aligning the ethos and mission statements. Tessa provided a superb framework working with board members, suppliers, customers (venues, bookers, academics) and artists to obtain an holistic view of the company from the outside world. That process then informed an away day event which Tessa facilitated brilliantly. Trustees and associate artists filled the room with support and ideas of what the essence of the company is, where it sits in the theatre ecology and what should drive and inform the work. The day was a fantastic success. So much so that our chair of over 40 years (and probably of way more than 40 away days!) couldn't have been more effusive with his praise for the process and the methodology and facilitational skills that Tessa brought to the event." Chris Lloyd, Producer, Red Ladder Theatre