The Story of WE is the name I have given to the development of my creative practice, supported by Arts Council England.  It's a loose title to cover a number of approaches, some of which I'm planning, some are still to be discovered.
It is an expedition of discovery in art, life and the world. Its powered by two growing feelings within my own personal, professional and human self.
I've felt for many years – maybe always – something was wrong with the way we were living. I didn't always know I felt it, just one of those earworm sounds buzzing somewhere in my head.  It was some time around 2013 that I really started to listen to it. I started to research and discuss a piece of theatre with a musician and a circus director; a group of circus performers arrives at a bass dance night with stories about what's happening out there. Something is wrong and we need to know more. It became a promenade performance in Leeds called The Second Breath. Since then I have gone on to make further projects about what we shorthand as 'The Climate Crisis', and most of my writing is on this subject.
The other thing I've felt is that the traditions of western art are almost wholly individualistic.  I've seen so much autobiographical theatre, some brilliant, some less so, about, basically 'what it's like to be me'. Literature, theatre, art are fundamentally 'The Story of I'.  Canadian theatre maker Chantal Bilodeau said that her research with communities in the Arctic changed the way she approached writing for theatre, that the new climate change aesthetic is 'a shift from a concern for the individual, to a concern for communities'. K V Subbana, in founding the ground breaking Ninasam community arts centre in Heggodu, India, aimed to bring the imagination of the community and the creative powers of the individual to work in tandem; and the founder of The India Foundation for the Arts, Amnol Vellani, has written of the dichotomy between individualism and communitarianism, which are considered to be competing ideologies in western political thought.
The work I want to make searches for a pathway where the creativity of the artist and the shared narrative of groups of people and communities are integrated, or as Ghandi put it, "self and community evolving together".  This project is about embedding this shift in my own practice at the intersection of writing, producing and theatre-making and asking : How do we make theatre from an authentic plurality of voices? How can co-creation practice mine deep stories in a group or community; share emotions such as hope, fear, grief; create celebratory moments of coming together and bring them truthfully and responsively to life?
I want to explore how artists and communities might use such techniques in collaborative dramaturgy and also how the individual writer can express a plurality of voices to make sense of the times we find ourselves in
My work is also informed by the Climate Psychology Alliance and The University of Central Lancashire, researching subliminal responses of groups to buried emotions and un-faceable truths such as the threats of climate change, using free association narrative methodologies such as Social Dreaming.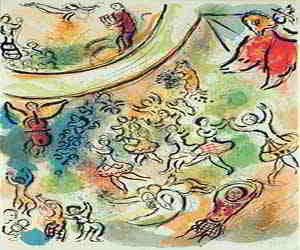 For a few years I've been fascinated by Social Dreaming which was inspired by Charlotte Beradt in the 1930s and developed by Gordon Lawrence at The Tavistock Clinic in the 1980's. Having participated in a number of Social Dreaming matrices myself, I started to notice strong links between Social Dreaming and creative processes. I'm interested in how Social Dreaming surfaces untold images, ideas and thoughts shared within a group, and can also be a way to respond to artistic works.
The first stage of this is that I am learning the skills of hosting the Social Dreaming 'matrix' in a strand of work called The Art of Social Dreaming. I'm running four sessions at Slung Low in Leeds as part of their Cultural Community College.  I'm also going to work with groups of artists to experiment with Social Dreaming in a number of contexts.
The reading, writing, activism, connections and personal journey I have engaged in over the past two years has profoundly changed the way I see the next phase of my career and I am ready to cast myself into unknown territories of the creative process as we enter an uncertain future, as a society and global community. This is about the relinquishment of previously held assumptions and creating new collaborative spaces for conversations about difficult truths.